Ranks Mutual Fund Companies

By Assets Under Management (AUM)
Gather Investment Company information with far less effort
(Free Site) –

See the updated full list below

.

Data Updated: 5/6/16. 
Considering making a change in your personal investments? |
Want to add a Mutual Fund Company to diversify and to compete with your existing company? | Very smart investor business move |
Get FREE information quickly from ANY of the top Mutual Fund Companies in one spot |
Easy | Fast | Free | Investment Company Information in one spot
Our Investor Value Proposition
I use 2 or 3 mutual fund companies at a time
Over time, I drop the worst one and keep upgrading
Use this site to help start gathering information with far less effort
And find your next Investment Company | Great Investing Partner
Still the

#1 Ranked Mutual Fund Company Directory Site in the world per Google organic search, mobile search, Bing and Yahoo.

(In 2015 and 2016 YTD as of 6/2/16.)  

Thank you!
How it works
Just click on the

"logos"

or

"request info…" buttons

of the companies you are interested in.

Have information sent to you directly from the mutual fund companies or have them contact you. You choose. That's it.

You pick the new company(s)/partner(s) and then work with the new company to pick your funds.
How much? "Free" for private investors
Easily get information on a New Mutual Fund Company  |
Monitor your Existing Mutual Fund Vendor |
Easy Way to Start Your Investment Research |
Get your information from just the companies you are interested in By mail, email or phone call. You choose |
Click on the Logo or "Request Info…" to get info from the company.
Is a Backup Plan a smart move?
My Investing "real life" Example
Being a successful and an experienced investor, I divided my portfolio into three. I managed a third, I let company A manage a third and company B manage a third. Company A and myself averaged 13% year over year. While Company B averaged just 2%. Company B was very nice and responsive but did not produce. Then I replaced company B. If I had all of my investments with company B, how would I have know how poor they actually were compared to my other options? I recommend using two or three companies. Over time, drop the worst one and keep upgrading.
Other Reasons to Diversify to Multiple Companies
You diversify your portfolio already to reduce risk. So in times of uncertainty like these, why not diversify your holding into another mutual fund company or two? Unless you are 100% satisfied with your mutual fund provider or are related to your broker, it makes sense to have a secondary mutual fund provider. Why?
If your favorite broker leaves, the trusted and accurate investment advice drops noticeably all of the sudden or the level of customer service drops,

you want to have one or two  secondary companies already  in place to move your money to maximize your return and safety.

Make your companies compete so you win. I think it's better to pit two or three companies against each other. Let them know you are doing it. Then at the end of the year, let them all know the results. This will make them work harder for you. The ones that don't work hard will speak volumes. Having a company you are paying that is not working as hard as possible for you is not a company you want to trust with your financial life and future lifestyle.
The profit margins in the mutual fund industry are large.

Many companies out there are hungry for new business and you can get some deals

. After all, it's about increasing

your

wealth to protect

your

lifestyle and the security of

your

family.
Finally, hopefully there will never be a Berny Madoff situation, but are you willing to bet your and your family's financial life on that? It only takes one or two very smart bad apples behind the scenes to ruin people's lives forever. Another reason to diversify.
 Why Mutual Funds?
Like in Vegas, you and most people can hit it big every now and then. However, the Fund Managers have such an advantage in information, key contacts and vast resources over individual investors it's not even close.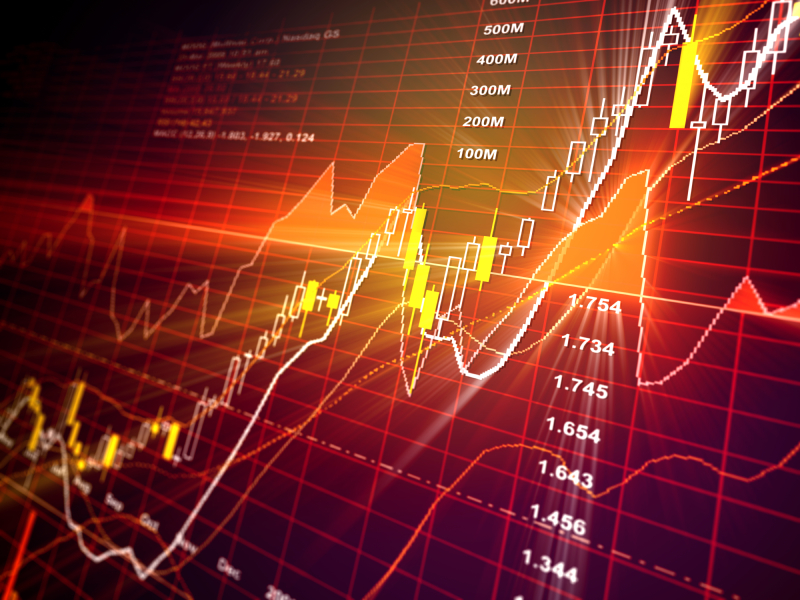 Also like in Vegas, your best odds are 48.5%. In other words, Since they are not even 50%, you lose over time and the house always wins. Mutual Funds even the playing field for the individual investor in two ways:
1. They spread your micro-economic risk by spreading your investment over many stocks so if one tanks your overall investment is not devastated and
2. You let the Fund Manager work for you instead of against you.
This greatly simplifies your job as an individual investor. Now you only have to pick the segment of the global economy that you think will be improving then your mutual fund company, and the fund to meet your goals. So you need to decide if the growth areas will be:
Small Cap, Mid Cap, Large Cap, Bonds, Far East, Pacific Rim, China, Europe, South America, Hi Tech, High Beta, Utilities, High Grade Investment Bonds, Junk Bonds, …….
And what mix of each? You don't need to be keeping tabs on the latest law suit of XYZ's consumer division or another company's inventory level. Let the Fund Managers do that part. They can do it better than you. That's the benefit of investing in mutual fund companies.
As An Example
When Morgan Stanley announced they are laying off 1,600 workers.  According to their website, they have not put out a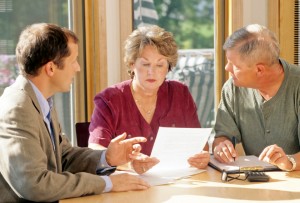 press release as of 1/10/13 which is odd. I'm sure things are a little crazy there right now, which is my point. However, once they send it out I'm sure it will say something like, "We value our customers and our service to them will not be affected."
It's not just Morgan Stanley, other mutual fund and brokerage companies are reducing expenses including layoffs  and they will also say something like, "our customer service will not be affected." Of course, in reality this is virtually impossible.
If your company's level of service drops off at no fault of the people you like, it may affect you and your portfolio you have with your current mutual fund provider.
Some companies will figure it out but most will not and cause you to suffer if yours starts to struggle. You need to consider being proactive by starting relationships with the companies who have figured it out from return, risk and customer service point of view.
Will your primary brokerage company like the backup plan? Nope but "tuff!"  If they know you have researched other companies per below, they may offer you some extra incentive to stay. Hence, using the easy research tool below is an easy way to make and save money.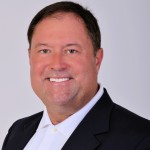 Follow Mike Dunn on twitter for the latest updates in the mutual fund industry at "mutualfundmike".
Contact Us
If you have any questions about our Terms and Conditions, feel free to admin@mutualfundmarketingservices.com by email, or in writing to the following address:
Mutual Fund Marketing Services.com, LLC
* Note: Best efforts were used to provide you with accurate and the most recent information. The sources  were company press releases and other web based information. Conflicting company or unclear information was omitted including entire company information for the sake of accuracy. Hence this list is currently not 100% complete.  Investors please use your due diligence from all sources before making a financial decision including reading any prospectuses. Any Securities Company PR updates, corrections, additions or advertising requests can be sent to mike@mutualfundmarketingservices.com.This site promotes and encourages FINRA compliance. All FINRA requirements are solely the responsibility of the Securities Company and their FINRA officer and not the Webmaster of this site or MFMS.
Mutual Fund Marketing Services, LLC – Copyright 2011, 2012, 2013, 2014, 2015, 2016 – all rights reserved.
We comply with FINRA regulations |
We comply with SEC rules |