Mutual Fund Directory | 2021
Top 100 Mutual Fund Companies Ranked by AUM
We help you find an additional mutual fund company. Then they help you find your funds.
Current information on investment companies and economic analysis to help investors –
Full Data Updated on 4/27/21

|

News updated on 06/19/21
#1 ranked Mutual Fund Industry Directory for the past seven years in search per Google, mobile, Bing, & Yahoo search engines. Thank you.
"Scroll Down" for the full 100+ ranked directory list below with info request buttons
COVID-19. Note to investors – Investors should control what you can control. One thing you can control is which investment companies you use. (More than one may be best.) This website helps you with research investment companies. Remember – you have investments and some people don't. 
Note: COVID-19 Public Relations press releases were not used below. Every company has a perfunctory public relations post. Though nice and required, those have no benefit to your analysis of the companies.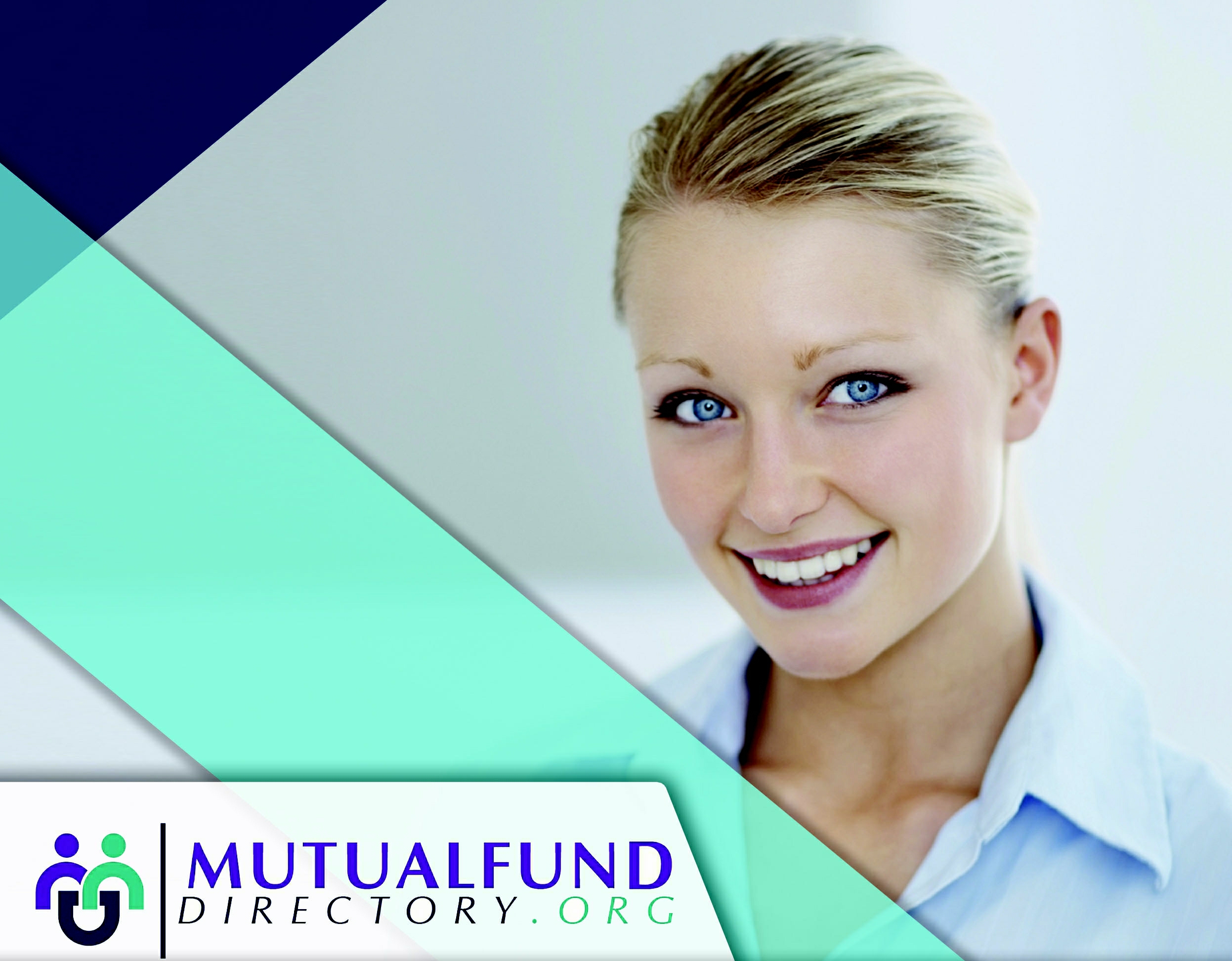 Ranked by
AUM
on 4/26/21
Company Name
AUM
Date
News updated on 06/19/21
Click to get
Company
Info
1
BlackRock Funds
$9,000.00
3/31/2021
BlackRock is the first investment company in the world to pass the $9 Trillion mark in AUM.
Request info...
2
Vanguard
$7,200.00
1/31/2021
Vanguard announced his plans to expand access to private equity
Request info...
3
Charles Schwab
$7,070.00
3/31/2021
Sam Kang Appointed as President Schwab Charitable
Request info...
4
Fidelity Investments
$3,800.00
3/2/2021
Fidelity announced to launch a Wealth Advisory Institute to help firms and their advisors to grow comprehensive wealth management and training
Request info...
5
State Street Global Advisors
$3,500.00
1/25/2021
SEC fined State Street $40 million and possible $380 million in repayments.
Request info...
6
PIMCO/Allianz
$2,892.00
3/31/2021
Brett Condron is hire as Managing Director for PIMCO's U.S Global Wealth Management Group
Request info...
7
JP Morgan
$2,800.00
4/14/2021
JP Morgan fined $1.5 Million for overcharges by SEC
Request info...
8
Capital Group
$2,300.00
2/23/2021
Capital Group Announces Licensing Agreement With Fidelity Investments
Request info...
9
BNY Mellon (Dreyfus)
$2,200.00
3/31/2021
BNY Mellon is the first bank leveraging the RTP® network to provide corporations with instant digital consumer bill pay service
Request info...
10
Amundi Asset Mgmt
$1,900.00
1/1/2021
Amundi announces the expansion of its ESG ETF range with the transition of six of its existing fixed income vanilla ETFs into equivalent ESG exposures
Request info...
11
Prudential Investments
$1,721.00
3/31/2021
FINRA fine of $1 Million for lax records
Request info...
12
T Rowe Price
$1,700.00
3/31/2021
T. Rowe Price led a new funding $1.3 B round for the start-up, a potential competitor to Tesla that was already backed by Amazon and Ford. per NY Times.
Request info...
13
Legal & General Investments
$1,700.00
12/31/2020
Adds 210,000 sq feet in self storage assests.
Request info...
14
Franklin Templeton
$1,498.00
2/28/2021
AUM nmbers include Legg Mason purchase.
Request info...
15
BofA Merrill Lynch
$1,400.00
3/31/2021
Merrill, previously branded as Merrill Lynch, is an American investing and wealth management division of Bank of America. FINRA Fine of $450,000 on 3/30/21.
16
Invesco
$1,391.50
2/28/2021
Invesco to pay $105 million in fines. Invesco Ltd. announced that Marty Flanagan, President and CEO, and Roger Crandall, Chairman, President and CEO of Massachusetts Mutual Life Insurance Company (MassMutual), are scheduled to present at the Bernstein 37th Annual Strategic Decisions Conference, a virtual event, on June 2, 2021
Request info...
17
Natixis Global Associates
$1,387.70
12/31/2020
Natixis Model Portfolios Added to UBS's Separately Managed Accounts Platform
Request info...


18
TIAA / Nuveen
$1,259.00
12/31/2020
Asian respondents are committed to increasing ESG engagement and indicate an increasing shift towards alternative investing
Request info...
19
Sun Life Global Investments
$1,250.00
12/31/2020
Sun Life Global Investments announces the appointment of Oricia Smith to President, SLGI Asset Management Inc. and Senior Vice-President, Investment Solutions, Sun Life Canada
Request info...
20
Goldman Sachs Asset Management
$1,100.00
3/31/2021
Goldman Sachs Asset Management today released the findings of its tenth annual global insurance survey, titled "Running the Risks." $1,250,000 fine by FINRA on Jan 22, 2021.
Request info...
21
Ameriprise Financial
$1,100.00
1/27/2021
FINRA fines Ameriprise $850K.
Request info...
22
Northern Trust
$1,100.00
12/31/2020
Northern Trust Wealth Management Announces Central Region Leadership Changes. $250 Million cost cutting program has started.
Request info...
23
UBS
$1,100.00
12/31/2020
UBS Alpine Property Focus: Vacation homes benefit from pandemic
Request info...
24
Insight Investors
$1,030.00
12/31/2020
Insight to Present at Stifel 2021 Virtual Cross Sector Insight Conference
Request info...
25
Raymond James
$1,020.00
12/31/2020
$47,500 FINRA fine. Raymond James Financial announces a quarterly dividend on shares of its common stock of $0.39 per share
Request info...
26
AXA
$1,000.00
2/21/2021
FINRA fines AXA $772,000. Clotilde Delbos is appointed member of AXA's Board of Directors to replace Irene Dorner
Request info...
27
Wellington Management
$1,000.00
12/31/2020
Clotilde Delbos is appointed member of AXA's Board of Directors to replace Irene Dorner
Request info...
28
DWS | Deutsche Asset Management
$959.30
12/31/2020
DWS launches white label robo WISE partnership in Japan
Request info...
29
LPL Financial
$903.00
12/31/2020
LPL & INC Advisors Welcome Bergen Point Wealth Management. Has 17,000 advisors in their independent network.
Request info...
30
Barclay
$826.30
12/31/2020
Fine of $650,000 on 12/1/20 by FINRA. Barclays Research Examines How Life and Markets May Evolve after COVID in the 2021 Equity Gilt Study.
Request info...
31
Morgan Stanley
$781.00
12/31/2020
Agrees to pay $1.7 million in restitution and interest.
Request info...
32
Manulife Asset Mgmt
$755.00
3/31/2021
Brazilian Timberlands is aquired by Manulife Investment Management.Creates new Head of Real Assets position
Request info...
33
Affiliated Managers Group (AMG)
$716.20
12/31/2020
AMG Announces Investment in Women-Owned Boston Common Asset Management
Request info...
34
AllianceBernstein
$697.00
3/31/2021
Paid a $51k self-reported fine.
Request info...
35
Columbia Threadneedle
$671.00
3/31/2021
Celebrating eight years of consistent outperformance for the Threadneedle (Lux) Global Focus. To Buy BRO EMEA.
Request info...
36
Dimensional Fund Advisors
$637.00
4/15/2021
Dimensional Fund Advisors releases data from the M&A section of its 2020 Global Advisor Study, one of the largest global advisor business analyses. Moves HQ to Charlotte.
Request info...
37
MFS Investment Management
$626.30
3/31/2021
Owned by Sun Life Financial
Request info...
38
Federated Hermes (was Federated Investors)
$619.00
12/31/2020
Purchased Hermes and rebranded to Federated Hermes. Federated Hermes, Inc.'s CFO to participate in Deutsche Bank Global Financial Services Conference.
Request info...
39
Nomura Asset Management
$607.00
3/31/2021
Notice regarding European Commission's Decision against Nomura
Request info...
40
Wells Fargo Advisors
$607.00
9/30/2020
Wells Fargo still has 12,600 advisors as of 12/31/20. Wells Fargo Advisors Reduces Automated Investing Minimums and Fees.
Request info...
41
Brookfield Asset Management
$600.00
4/23/2021
Brookfield Announces Record Date for Special Dividend and Creation of Brookfield Asset Management Reinsurance Partners Ltd.
Request info...
42
Geode Capital Management
$595.00
2/5/2021
No news to post. Have your PR Staff contact me.
Request info...
43
Eaton Vance Distributors
$583.00
12/31/2020
Morgan Stanley Closes Acquisition of Eaton Vance on 3/1/21. Eaton Vance Announces Upcoming Retirement of Michael A. Allison.
Request info...
44
The Blackstone Group
$549.00
4/22/2021
Blackstone announced that Michael Chae, Chief Financial Officer, is scheduled to present at Morgan Stanley's Virtual Financials, Payments and CRE Conference on Tuesday, June 15, 2021
Request info...
45
Edward Jones
$518.00
12/31/2020
Has 41,000 advisors
Request info...
46
Julius Baer Securities
$474.70
12/31/2020
Julius Baer announces final settlement with the U.S. Department of Justice regarding FIFA matter
Request info...
47
AVIVA Investors
$463.30
3/31/2021
Aviva PLC, announces the hire of Andrew Marshall as Head of Sales, Canada
Request info...
48
Apollo Management
$455.50
2/3/2021
Apollo Names Stephanie Drescher Chief Client and Product Development Officer and Establishes Dedicated Global Wealth Management Solutions
Request info...
49
BMO Global Asset Group
$415.70
12/31/2020
Ameriprise Financial to Acquire BMO's EMEA Asset Management Business
Request info...
50
Aegon
$414.90
6/30/2020
Owns Transamerica who just got $4.4 million in FINRA fines.
Request info...
51
Neuberger Berman
$405.00
12/31/2020
Buying Alanac Realty Investors Neuberger Berman Continues to Expand Access to Private Equity with ELTIF Launch.
Request info...
52
Janus Henderson Group
$402.00
12/31/2020
Janus Henderson Wins Three Fixed-Income Lipper Awards for investment excellence
Request info...
53
Robeco/ORIX
$400.00
4/21/2021
Robeco rebranded to ORIX. Owned by AXA
Request info...
54
RBC Global Wealth (CAN)
$391.00
9/30/2020
Agreed to pay restitution of $839,803 by FINRA on 12/15/20
Request info...
55
Principal Financial Group
$385.20
3/31/2021
Dan Houston to Speak at BofA Securities 2021 Insurance Conference
56
SEI Investments
$384.00
3/31/2021
Touts $1 Tillion in Hedge Fund Assets.
Request info...
57
E-Trade
$346.00
12/31/2020
Morgan Stanley's $13 Billion purchase of E-Trade Closes. E*TRADE Announces Enhanced Bond Resource Center.
Request info...
58
Barings
$345.00
12/31/2020
Barings' Value Add Fund Sells Ontígola Logistics Near Madrid for €40.6 Million
Request info...
59
Frank Russell Investments
$326.90
3/31/2021
Kate El-Hillow has joined as Global Chief Investment Officer and Kevin Klingert has been hired as President.
Request info...
60
Loomis Sayles & Co
$321.20
12/31/2020
Loomis Sayles promotes Kyra Fecteau to portfolio manager for securitized credit strategies managed by the mortgage & structured finance team. Owned by Natixis.
Request info...
61
Guggenheim Partners
$310.00
12/31/2020
Benjamin Wilson Joins Guggenheim Securities as Senior Managing Director in its Mergers & Acquisitions Advisory Practice
Request info...
62
Swiss Life Asset Mgmt
$295.00
12/31/2020
Economic Research at Swiss Life Asset Managers wins the "Forecast Accuracy Award" for the best GDP and inflation forecasts for Switzerland in 2020
Request info...
63
New York Life/Mainstay
$268.00
9/30/2020
New York Life Foundation awards $1.5 million in grants to out-of-school time programs to help middle school students transition to 9th grade
Request info...
64
TCW Group
$253.00
3/31/2021
Nippon Life buys 25% stake in TCW.
Request info...
65
KKR
$252.00
12/31/2020
CLAYTON, DUBILIER & RICE Clayton, Dunbilier and Rice and KKR to buy Clodera for $5.3 Billlion.
Request info...
66
Carlyle Group
$245.80
12/31/2020
The Carlyle Group Chief Executive Officer Kewsong Lee to Present at the Morgan Stanley U.S. Financials, Payments & CRE Conference
Request info...
67
Voya (ING)
$245.00
12/31/2020
FINRA fined Voya $125,982
Request info...
68
Lazard Mgmt. Group
$229.70
12/31/2020
Downsizing in progress.
Request info...
69
Pictet
$225.00
9/30/2020
Pictet sells and leases its Geneva headquarters
Request info...
70
Lord Abbett & Co
$217.90
12/31/2020
Lord Abbett Continues to promote LGBTQ+ Inclusion
Request info...
71
Citi Group
$200.00
12/31/2020
Fine of $175,000 on 1/28/21 by FINRA
Request info...
72
Conning
$197.70
12/31/2020
Matt Daly Discusses ESG Investing Trends for Insurers
Request info...
73
Putnam Investments
$193.00
3/31/2021
Fund Ranked #1 out of Nearly 300 Funds in the Core Bond Category
Request info...
74
American Century Investments
$178.00
10/2/2020
Purchased by Capitial Group
Request info...
75
Fisher Investments
$169.00
3/31/2021
Potential $2.5 million in regulary fines for Berthel Fisher.
Request info...
76
Virtus Investment Partners
$164.10
10/31/2020
Virtus Investment Partners and AllianzGI announce US strategic partnership
Request info...
77
Artisan Partners Financial
$162.90
3/31/2021
No news to post. Have your PR Staff contact me.
Request info...
78
Hines
$160.90
12/31/2020
Hines Reveals Anchor Grocer Tenant for Luxury Mixed-Use Development in Los Angeles
Request info...
79
Victory Capital
$154.30
3/31/2021
Victory Capital Reports Record Net Income and Earnings Per Share in First Quarter.
Request info...
80
OakTree
$148.00
12/31/2020
Oaktree Closes Eighth Real Estate Opportunities Fund at $4.7 Billion
Request info...
81
US Bancorp
$148.00
12/31/2020
SEC fines US Bancorp $650,000.
Request info...
82
AQR Captial
$143.00
3/31/2021
Best LBGTQ place to work
83
Bridgewater Associates
$140.00
12/31/2020
The worlds largest hedge fund takes a huge hit from pandemic. Rutendo Chigora Named to EMpower's 2021 Ethnic Minority Future Leaders List.
Request info...
84
BrightSphere
$140.00
12/31/2020
BrightSphere Investment Group Inc. Completes Sale of Landmark Partners LLC
Request info...
85
The Hartford
$139.40
12/31/2020
The Hartford Enhances Group Life And Disability Coverage For Medical Professionals
Request info...
86
GAM Investors
$136.10
3/31/2021
Changed brand from Gabelli Investors to "GAM". Fined $500k by Swiss regulator.
Request info...
87
Doubleline
$136.00
12/31/2020
Jeffrey Gundlach has become the face of Doubleline.
Request info...
88
MAN Group
$127.00
12/31/2020
Man Group appoints John Cryan as Chairman
Request info...
89
William Blair Funds
$123.00
12/31/2020
William Blair and BrightSphere announced that they have signed a definitive agreement for William Blair to acquire ICM, a $3.2 billion institutional U.S. value equity investment firm
Request info...
90
Quilter (was Old Mutual)
$118.00
12/31/2020
Quilter to sell the life insurance division for $555.7 million.
Request info...
91
Stifel Financial Corp
$117.20
3/31/2021
FINRA Press Release (on the June 2020 FINRA page) FINRA fine of $3.6 million for Stifel.
Request info...
92
Harris Associates
$115.00
3/31/2021
Portfolio Manager Win Murray discussed the markets and a handful of value stock picks on CNBC's "Squawk on the Street." Owned by Natixis
Request info...
93
LSV Asset Management
$104.00
12/31/2020
Behavioral Finance & bottoms up approach
Request info...
94
IG Wealth Management
$98.80
12/31/2020
IG Wealth Management Tax Season Study: Two-thirds of Canadians Dealing with COVID-related Tax Considerations this Year.
Request info...
95
Robert W Baird & Co
$93.00
3/31/2021
Baird announced today that it posted record net revenues of $2.33 billion in 2020. FINRA fined Robert W Baird $150,000
Request info...
96
TPG Capital
$91.00
12/31/2020
Owned by Tarrant Capital Group
Request info...
97
Oppenheimer Funds
$88.00
12/31/2020
$525,000 FINRA fine on 4/22/21. Purchased by Invesco.
Request info...
98
Dodge & Cox
$81.06
3/31/2021
Have greatly transformed ther transparancy to the good to the public and media.
Request info...
99
Sterling Capital
$80.00
3/31/2021
The Lead - "Dividend Growth and Rising Rates"
Request info...
100
Transamerica
$77.00
6/30/2020
Fined $4,400,000 by FINRA on 12/21/20
Request info...
101
Waddell & Reed
$76.00
3/31/2021
Waddell & Reed wealth management platform sold to LPL Financial.
Request info...
102
Davis Select Advisers
$70.80
12/31/2020
Davis Advisors Launches Davis Select International ETF (DINT); Expands Lineup of Actively Managed ETFs
Request info...
103
Fort Washington Advisors
$65.10
12/31/2020
Owned by Western Southern
Request info...
104
Credit Sussie
$63.50
9/30/2020
Paying $345.000 in fines from FINRA on 4/5/21. Credit Suisse Climate Innovation Fund closes at USD 318m.
Request info...
105
Oakmark Funds
$60.10
3/31/2021
Portfolio Manager Win Murray discussed the markets and a handful of value stock picks on CNBC's "Squawk on the Street." Owned by Natixis via Harris Associates.
Request info...
106
Brown Brothers Harriman
$55.90
12/31/2020
BBH Capital Partners Raises $1.215 Billion for Fund VI, Exceeding Target by 21.5%
Request info...
107
Rathbone Brothers
$54.70
12/31/2020
After a rough year, Clive Bannister is the new chairman
Request info...
108
Fortress Investment Group
$52.70
12/31/2020
SEC fine of $154,097 on 1/14/21. Fortress Value Acquisition Corp. IV Announces Pricing of $600 Million Initial Public Offering
Request info...
109
Pzena
$49.20
3/31/2021
Pzena Investment Management Opposes Staples's Acquisition of Essendant
Request info...
110
Causeway Capital Management
$47.00
12/31/2020
Causeway Funds: Causeway's Ketterer Redefines Value for Fed Stimulus Era
Request info...
111
Thornburg Asset Management
$43.20
3/31/2021
Inflation Expectations In 2021 & U.S. Jobs Report
Request info...
112
Standard Life Aberdeen (UK)
$41.00
2/3/2021
Focuses on envormental and socal issues.
Request info...
113
Glenmede Investment Management
$40.00
12/31/2020
Secured Options May Update: Defensively Positioned Heading into June
Request info...
114
Robinhood Financial
$40.00
6/30/2020
Where to start? Wall-to-wall national news with the GameStop drama and the $65 million dollar FINRA fine on 12/17/20. Robinhood Markets Welcomes Three New Directors to Board.
Request info...
115
AGF Management Limited
$39.00
12/31/2020
Kevin McCreadie Announces Changes to AGF's Senior Leadership Team
Request info...
116
Sculptor | Och-Ziff
$37.00
4/1/2021
Rebranding from Och-Zill to "Sculptor." To aquire Melody Wireless Infrastrure for $1.625 Billion.
Request info...
117
Matthews Asia Funds
$30.20
3/31/2021
Matthews Asia Announces Launch of Matthews Asia Innovative Growth Fund.
Request info...
118
Impax Asset Group
$30.00
3/31/2021
Impax Unveils Sustainability Enhancements, New Names for Three Pax World Funds Deploying Systematic Investment Strategies
Request info...
119
Cetera Financial Group
$25.80
8/10/2020
Cetera Completes Acquisition of Assets Related to Voya Financial Advisors' Independent Financial Planning Channel
Request info...
120
Dyal Capital Partners
$23.30
12/31/2020
Purchased by Neuberger Berman
Request info...
121
Reams Asset Mgmt.
$22.50
12/31/2020
Reams Asset Management Hires Dimitri Silva as Portfolio Manager. Purchased by Raymond James
Request info...
122
MetLife
$22.40
3/25/2021
Record AUM numbers
Request info...
123
BNP Paribas
$21.20
2/5/2021
BNPÂ Paribas joins the Net-Zero Banking Alliance launched by the UNEP
Request info...
124
Empower
$16.50
1/4/2021
Empower Retirement to acquire retirement plan business of MassMutual
Request info...
125
Touchstone Investments
$16.00
3/1/2019
Touchstone Investments Announces Purchase Agreement to Acquire Select Retail Mutual Fund Business Assets from AIG Life & Retirement. $7.5 Million.
Request info...
126
Mercer Advisors
$15.80
6/30/2020
Mercer buys Argosy Wealth Mgmt RIA for $330 million. Mercer Advisors Acquires ET George Investment Management, LLC.
Request info...
127
Pacific Global Asset Management
$15.60
12/31/2020
Part of Pacific Life
Request info...
128
Manning & Napier
$15.50
3/31/2021
No news to post. Have your PR Staff contact me.
Request info...
129
Ariel Investments
$15.00
1/3/2021
Melody Hudson is new Co-CEO
Request info...
130
Ares Management
$14.80
12/31/2020
SEC fines Ares $1 Million
Request info...
131
Southeastern Asset Management
$12.70
6/25/2020
No news to post. Have your PR Staff contact me.
Request info...
132
1251 Capital Group
$10.50
12/31/2020
Emerald Advisers Announces Partnership Plans with 1251 Capital Group
Request info...
133
Axiom Capitial Management
$9.50
12/31/2020
Axiom has completed the acquisition of Torchlight Group Limited. Axiom is owned by Limerston Capital as of 2/2020.
Request info...
134
Royce Funds
$9.10
11/30/2020
Now part of Franklin Tempelton via Legg Mason merdger.
Request info...
135
Park Avenue Securities
$5.70
12/31/2020
FINRA fines Park Avenue Securities $640,522
Request info...
136
Saturna Capital
$5.00
12/1/2020
Podcast to discuss entrepreneurship for Islam and Black Lives Matter - Nov. 2020
Request info...
137
Emerald Mutual Funds
$4.70
9/30/2020
Merdged with 1251 Capital.
Request info...
138
Tweedy Browne Co
$4.60
12/31/2020
Tweedy Browne's Letter to Tarkett's Board re: Tender Offer. Warren Buffet's former investment firm
Request info...
139
Westchester Capital
$4.20
12/31/2020
Boasts zero broker turnover
Request info...
140
Xponance (was FIS Group)
$4.07
10/26/2020
Rebranded to Xponance from FIS Group
Request info...
141
Great Point Partners
$2.85
10/13/2020
Fined $5,000 due to failure to conduct it anti-money-laudering test on time by FINRA on 12/3/20.
Request info...
142
SA Stone (was Sterne Agee)
$1.40
1/30/2021
Stifel selling off Sterne Agee independent broker-dealer business it acquired last year.
Request info...
143
Dakota Securities International
$1.10
11/22/2020
Was "expelled" from FINRA on December 21, 20. The expulsion and bar are in effect pending review.
- - Click for All Companies >>>
Request info...
Select from the Mutual Fund Company List Above
Select as many as you wish | You choose how you want to be contacted | by mail – phone – or email
Easy | Simple | Efficient
Still –  the #1 ranked Mutual Fund Directory for the past five years in Google, Bing, Yahoo, and now #1 in mobile. Thanks!
If I missed your Investment Company, contact me so I can include your firm in the next ranking.
 How it works
Click on as many of the "logos" or "request info…" buttons  as you wish. (free)
 You choose how you want to be contacted. Literature by mail | email | phone contact.
Then repeat to select the additional companies you want on your short list. That's it.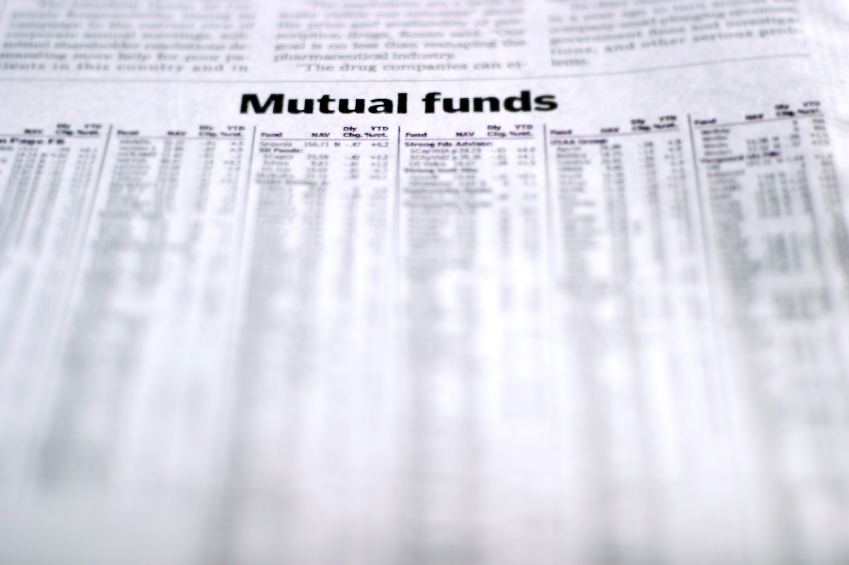 Why Is This Investing Site Important?
We help Mutual Fund Investors
Smart Investors diversify their portfolios
Savvy Investors diversify their mutual fund companies
Wise & Efficient Investors use two or three investment companies at one time and upgrade one every year or so. Just like an NFL roster, you keep upgrading your investment teams. Research the top 100 mutual fund companies with just a few clicks and  (scroll down for the full directory) See the 9-minute video for the details.
Our Investor Tip/Recommendation:  Consider using two or three investment companies all the time. We show you how and make it easier for you.
This data is from press releases and web news. It is incumbent on investors to look at many sources of information before making any decisions.
Investment Company Data Updated: 4/27/21
Other Reasons to Diversify to Multiple Companies
You diversify your portfolio already to reduce risk. So in times of uncertainty like these, why not diversify your holding into another mutual fund company or two? Unless you are 100% satisfied with your mutual fund provider or are related to your broker, it makes sense to have a secondary mutual fund provider. Why?
If your favorite broker leaves, the trusted and accurate investment advice drops noticeably all of the sudden or the level of customer service drops, you want to have one or two secondary companies already in place to move your money to maximize your return and safety.
Make your companies compete so you win. I think it's better to pit two or three companies against each other. Let them know you are doing it. Then at the end of the year, let them all know the results. The competition will make them work harder for you. The ones that don't work hard will speak volumes. Having a company you are paying that is not working as hard as possible for you is not a company you want to trust with your financial life and future lifestyle.
The profit margins in the mutual fund industry are large. Many companies out there are hungry for new business, and you can get some deals. After all, it's about increasing your wealth to protect your lifestyle and the security of your family.
Finally, hopefully, there will never be a Berny Madoff situation, but are you willing to bet your and your family's financial life on that? It only takes one or two very smart bad apples behind the scenes to ruin people's lives forever. Another reason to diversify.
See the 10-minute video above for more details
Actionable Tips on How to Manage Your Investmentt Companies
10-minutes
Perfect for New Investors or reminders for seasoned traders
The Private Investor Issue
Why? | Currently, how do you know you have the most productive investment company for your situation?
The Answer | The truth is you don't know | It is impossible | You don't know what you don't know | The only way you will know is adding an investment company or two to compare or benchmark
That is the reason for this free website | Still ranked #1 in the world by Google as of 4/24/2021
"I have been there | Don't make the same retirement affecting expensive mistake" – Mike Dunn
(10-minute video but worth it)
Our Investor Value Proposition
Investing Strategy Tip – Recommend using 2 or 3 mutual fund companies at any one time to create competition for your investing business  – Could be a smart investing business move for many
Lead, follow or get out of the way. Drop the underperforming company and keep upgrading your investment partners over time – That is just good business.
Use this site to help you gather "investing company information" with just a few clicks (This is NOT for an individual stock or investing information – that is your new professional investment advisor's team's job.)
See the 10-minutes tips video above for more details. Full of helpful success tips.
Why Mutual Funds?
Like in Vegas, you and most people can hit it big now and then. However, the Fund Managers have such an advantage in information, key contacts and vast resources over individual investors it's not even close.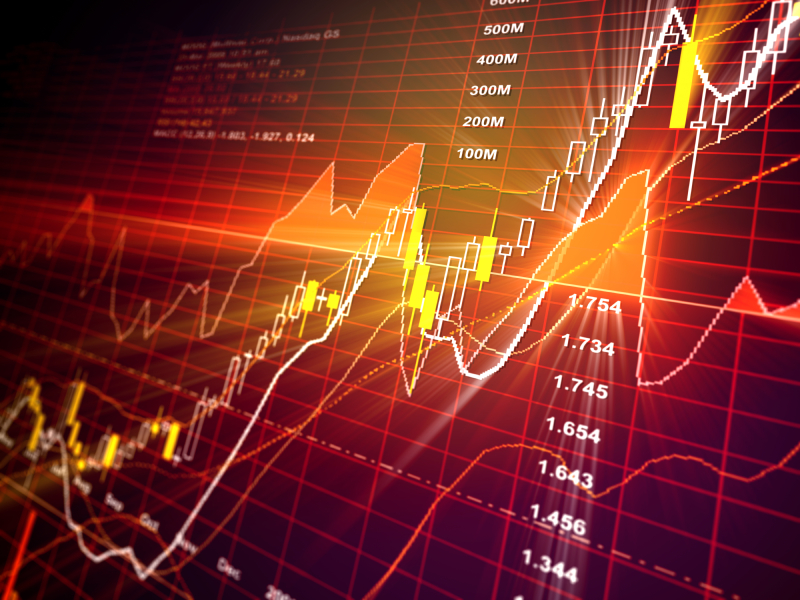 Also, like in Vegas, your best odds are 48.5%. In other words, Since they are not even 50%, you lose over time and the house always wins. Mutual Funds even the playing field for the individual investor in two ways:
1. They spread your micro-economic risk by spreading your investment over many stocks so if one tanks your overall investment is not devastated and
2. You let the Fund Manager work for you instead of against you.
This greatly simplifies your job as an individual investor. Now you only have to pick the segment of the global economy that you think will be improving then your mutual fund company, and the fund to meet your goals. So you need to decide if the growth areas will be:
Small Cap, Mid Cap, Large Cap, Bonds, Far East, Pacific Rim, China, Europe, South America, Hi-Tech, High Beta, Utilities, High-Grade Investment Bonds, Junk Bonds, …….
And what mix of each? You don't need to be keeping tabs on the latest lawsuit of XYZ's consumer division or another company's inventory level. Let the Fund Managers do that part. They can do it better than you. That's the benefit of investing in mutual fund companies.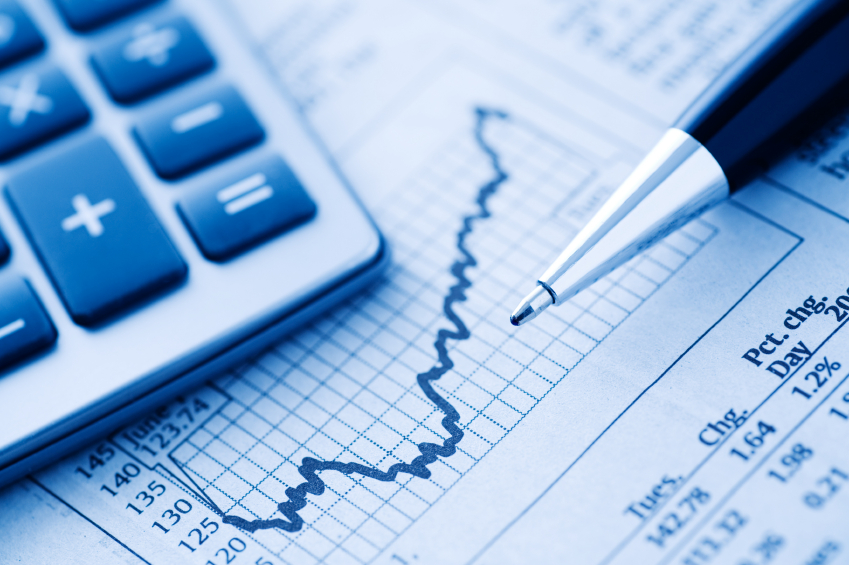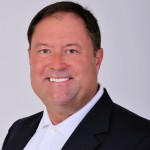 President | Author | Thought Leader | Investor | SEO Expert | Cost Justification Expert | IT Seller Extraordinaire
Mogul Skier | Tennis Player | Hiker | Golf Ball Chaser
Follow Mike Dunn on twitter for the latest updates in the mutual fund industry at "@mutualfundmike".
Contact Us
If you have any questions or comments, feel free to mike@mutualfundmarketingservices.com by email, or in writing to the following address:
Mutual Fund Marketing Services.com, LLC 18708 Nautical Drive, Ste 301, Cornelius, NC 28031 | 704-408-8050
Advertisers: go to
to see the videos and for more info 

The financial data is updated quarterly since 2011
The economic and financial blogs will be coming out weekly.
Be on the look out for my new video blogs.
We are different. This website tries to stay non-political as far as macro-economic news allows.

Click the logo above to go to our sister website.
Some information is the same but some is different.
This site is where the really smart people go for their economic and financial information.
Like MutualFundDirectory.org, FemaleInvestor101.com tries to stay non-political. Refreshing.We both need a break
* Note: Best efforts were used to provide you with accurate and the most recent information. The sources were company press releases and other web-based information. Conflicting company or unclear information was omitted including entire company information for the sake of accuracy. Hence this list is currently not 100% complete.  Investors, please use your due diligence from all sources before making a financial decision including reading any prospectuses. Any Securities Company PR updates, corrections, additions or advertising requests can be sent to mike@mutualfundmarketingservices.com.This site promotes and encourages FINRA compliance. All FINRA requirements are solely the responsibility of the Securities Company and their FINRA officer and not the Webmaster of this site or MFMS.
Mutual Fund Marketing Services, LLC – Copyright 2011, 2012, 2013, 2014, 2015, 2016, 2017, 2018, 2019, 2020, 2021 – all rights reserved.
We comply with FINRA regulations | We comply with SEC rules
This website adheres to US Securities and Exchange Commission – Section 202(a)(11)(A)-(E)
Contact Mike Dunn | mike@mutualfundmarketingservices.com | 704-408-8050 with questions or website issues
 We love our friends at the FTC. We have scoured our this site to make sure we are in compliance with the letter and the spirit of the law.