Mutual Fund Directory | 2019
Top 100 Mutual Fund Companies Ranked by AUM
See where your investment companies rank today
#1 ranked Mutual Fund Directory for the past five years in Google
Data Updated: 11/1/18 
"Scroll Down" for the full 100+ ranked directory list below with info request buttons
New!!! | See the latest news below on the Top 100 Investment Companies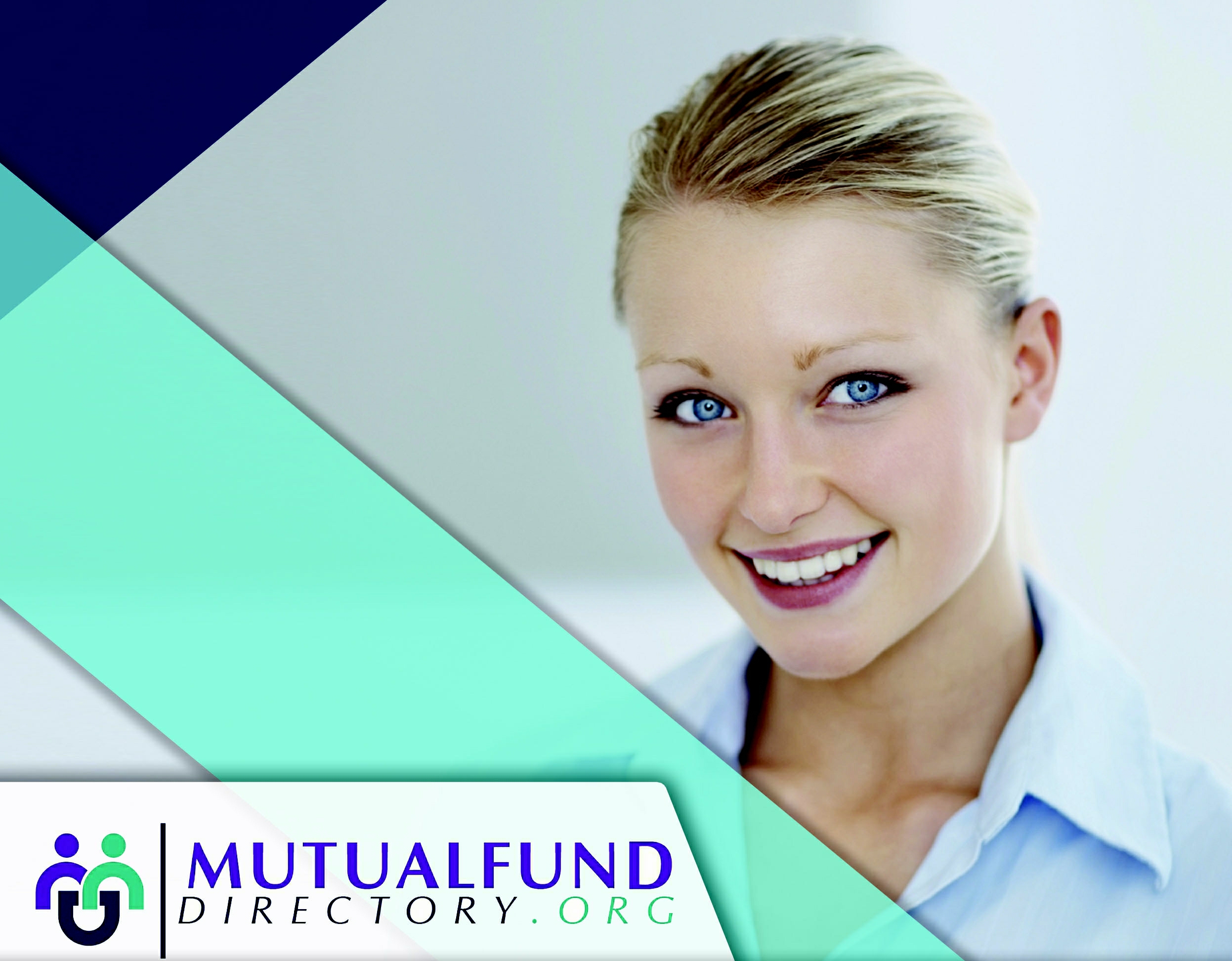 Ranked by
AUM
on 10/29/2018
Company Name
AUM $ (in Billions)
Date
News
Click to get
Company
Info
1
Black Rock Funds
$6,444.0
9/30/2018
Purchasing Cartesian
Request info...
2
Vanguard
$4,829.0
5/10/2018
Expanding EFG funds
Request info...
3
Charles Schwab
$3,520.0
9/16/2018
Moody's upgrade to "positive"
Request info...
4
State Street Global Advisors
$2,810.0
9/30/2018
Buys Charles River Dev.
Request info...
5
Fidelity Investments
$2,560.0
3/31/2018
Won 14 Lipper Awards
Request info...
6
JP Morgan
$2,077.0
9/30/2018
Upgrades Apple to a buy
Request info...
7
PIMCO
$1,970.0
6/30/2018
Sees 55% of global slowdown in 2 yrs
Request info...
8
BNY Mellon (Dreyfus)
$1,800.0
6/30/2018
Increases Prime rate to 5.25%
Request info...
9
Amundi Asset Mgmt
$1,685.0
10/25/2018
Purchased Pioneer on 6/22/17
Request info...
10
Capital Group
$1,600.0
6/30/2018
Am Funds Morningstar award
Request info...
11
Prudential Investments
$1,400.0
9/30/2018
AUM is growing at a high rate
Request info...
12
Legal & General Investments
$1,280.0
8/9/2018
Wins AREF award
Request info...
13
Northern Trust
$1,149.0
7/18/2018
Prime rate up to 5.25% on 9/27/18
Request info...
14
BofA Merrill Lynch
$1,080.0
9/30/2018
Moving 125k Jobs to Ireland because of Brexit
15
T Rowe Price
$1,080.0
9/30/2018
Targeting Schwab customers
Request info...
16
Wellington Management
$1,000.0
9/30/2018
Request info...
17
Edward Jones
$1,000.0
6/30/2018
JD Power Satisfaction award
Request info...
18
TD Ameritrade
$1,000.0
10/17/2017
Buying Scott Trade
Request info...
19
Sun Life Global Investments
$986.0
6/30/2018
Acquires Maxwell Health
Request info...
20
Natixis Global Associates
$985.4
8/3/2018
Request info...


21
Invesco
$980.9
10/18/2018
Acquiring Source (ETFs)
Request info...
22
TIAA
$973.0
9/30/2018
purchased Nuveen
Request info...
23
Ameriprise Financial
$913.4
9/30/2018
5M meals to families in need
Request info...
24
Affiliated Managers Group (AMG)
$829.6
9/30/2018
Purchased Ashton Funds
Request info...
25
UBS
$817.4
9/30/2018
Racks major cities of RE bubble risk
Request info...
26
AXA
$807.1
6/30/2018
New Chief Risk Officer
Request info...
27
Goldman Sachs Asset Management
$794.0
3/31/2018
Changes due to Fed's Stress Test results, per NYT
Request info...
28
Deutsche Asset Management
$784.8
6/30/2018
NEW ESG US fund
Request info...
29
Legg Mason
$755.4
9/30/2018
Steady rise in AUM in 2018
Request info...
30
Morgan Stanley
$747.0
6/30/2018
Changes due to Fed's Stress Test results, per NYT
Request info...
31
Standard Life Aberdeen (UK)
$732.7
6/30/2018
2018 Better Society Awards
Request info...
32
Nomura Asset Management
$732.0
6/30/2018
Buys stake in Julius Baer to serve Japan
Request info...
33
Franklin Templeton
$717.1
9/30/2018
Expands emerging markets equity team
Request info...
34
Insight Investors
$701.0
3/31/2018
Part of BYN Mellon
Request info...
35
Principal Financial Group
$668.0
9/30/2018
Buys PnB Asset Mgmt in India
36
Dimensional Fund Advisers
$636.6
4/4/2018
Request info...
37
MetLife
$587.3
6/30/2018
Working mothers - top 100 places to work
Request info...
38
Alliance Bernstein
$551.0
8/30/2018
Moving 1,000 jobs to Nashville
Request info...
39
Wells Fargo Advisors
$540.0
3/30/2018
Successful Fed "stress test"
Request info...
40
Pictet
$509.0
2/7/2018
Expands services to Singapore
Request info...
41
MFS Investment Management
$485.0
9/30/2018
AUM is increasing in Q3
Request info...
42
Columbia Management
$469.0
6/30/2018
Three Lipper Fund awards
Request info...
43
Eaton Vance Distributors
$454.0
9/30/2018
Earnings surge by 10% - beat expectations
Request info...
44
AVIVA
$451.0
9/30/2018
Completes share buyback program
Request info...
45
Julius Baer Securities
$445.3
6/30/2018
Nomura buys 40% in JB to help with Japan market
Request info...
46
The BlackStone Group
$438.0
9/30/2018
Bidding on Japanese Real Estate
Request info...
47
BNP Paribas
$435.0
7/17/2018
Buys ABN AMRO Bank
Request info...
48
Credit Susie
$410.0
3/31/2018
Lyft's underwriting: Credit Sussie vs. JP Morgan
Request info...
49
Federated Investors
$392.2
7/27/2018
Met Q2 estimates
Request info...
50
Manulife
$392.0
6/30/2018
New Chief Investment Officer
Request info...
51
Janus Henderson Group
$370.1
6/30/2018
Purchased Janus Capital (Denver)
Request info...
52
Janus Capital Group
$370.0
6/30/2018
Purchased by Janus Henderson Group (UK)
Request info...
53
SEI Investments
$339.2
9/30/2018
SEI to buy Archway Technologies 7/5/17
Request info...
54
RBC Global Wealth (CAN)
$329.0
6/30/2018
Canadian Fund provider of the year
Request info...
55
Dodge & Cox
$314.0
3/31/2018
Request info...
56
Aegon
$311.9
3/31/2018
Chief Digital Officer resigns
Request info...
57
Barings
$300.0
9/30/2018
Purchased Babson Capital
Request info...
58
Apollo Management
$270.2
9/30/2018
To acquire part of OneMain Holdings
Request info...
59
BMO Global Asset Group
$260.0
3/31/2018
Request info...
60
Oppenheimer Funds
$246.0
9/30/2018
Named a best places to work with disabilities
Request info...
61
Neuberger Berman
$245.2
6/30/2018
Deeper commitment to China 4/1/17
Request info...
62
New York Life Investments
$242.0
6/30/2018
Donates $300k to Florence Relief
Request info...
63
Frank Russell Investments
$237.3
9/30/2018
Owned by Northwestern Mutual
Request info...
64
BrightSphere
$234.3
6/30/2018
OMAM rebrands as BrightSphere
Request info...
65
Lizard Mgmt Group
$226.1
3/31/2018
Request info...
66
Carlyle Group
$212.0
9/30/2018
Buys Abacus in East Africa
Request info...
67
Voya (ING)
$210.0
9/30/2018
Re-certified as a "Great Place to Work"
Request info...
68
Guggenheim Partners
$207.0
9/30/2018
Completes purchase of Millstein & Co
Request info...
69
Merrill Lynch (part of BofA)
$200.0
9/11/2018
54% increase in 3 years
Request info...
70
TCW Group
$198.0
9/30/2018
Nippon Life buys 25% stake in TCW
Request info...
71
Robeco/ORIX
$189.0
6/30/2018
Request info...
72
American Century Investments
$179.0
3/6/2018
Nomura buys 40%
Request info...
73
Putnam Investments
$175.0
7/31/2018
Moves HQ to Boston
Request info...
74
Lord Abbett & Co
$169.3
9/30/2018
New managing partner
Request info...
75
IGM Financial
$160.0
9/30/2018
Purchased Mackenzie
Request info...
76
IGM Financial
$159.1
6/30/2018
Request info...
77
USAA Investment Management
$151.3
7/23/2018
Bank voted most reputable in US
Request info...
78
Conning
$138.8
6/30/2018
Purchased Global Evolution
Request info...
79
Raymond James
$135.5
9/30/2018
Request info...
80
Mainstay Capital/NY Life
$131.0
3/31/2018
Owned by New York Life
Request info...
81
OakTree
$123.5
9/30/2018
Slight increase in AUM
Request info...
82
Doubleline
$123.0
9/30/2018
Request info...
83
Ares Management
$121.0
9/30/2018
Announces purchase of Paradigm Energy Partners Assets
Request info...
84
Artisan Partners Financial
$117.4
8/31/2018
Morningstar - 2 Gold Rated Funds
Request info...
85
LPL Financial
$117.0
3/31/2018
Has become a major employer in the Charlotte area
Request info...
86
The Hartford
$115.4
3/31/2018
Named "2019 Military Friendly Employer"
Request info...
87
MAN Group
$114.1
9/30/2018
Request info...
88
First Eagle Investment Management Completes acquisition of NewStar Financial
$111.0
9/30/2018
Completes acquisition of NewStar Financial
Request info...
89
Virtus Investment Partners
$105.6
9/30/2018
Buys Sustainable Growth Advisors
Request info...
90
TPG Capital
$98.0
8/16/2018
Highest bidder in Sonatype acquisition
Request info...
91
Oakmark Funds
$93.7
9/30/2018
Wins two Lipper Awards
Request info...
92
Ivy Funds
$80.0
3/31/2018
Purchased by Waddel Reed
Request info...
93
Waddell & Reed
$79.5
9/30/2018
More Top Mgmt changes
Request info...
94
US Bancorp
$79.0
9/30/2018
Fiserv to buy ATM/debt services
Request info...
95
Victory Capital
$63.6
9/30/2018
To acquire Harvest Volatility Mgmt
Request info...
96
William Blair Funds
$61.6
6/30/2018
Wins 2017 mid-market investment bank of the year
Request info...
97
Sterling Capital
$58.0
9/30/2018
Steady growth over several years - Owned by BB&T
Request info...
98
Quilter (was Old Mutual)
$56.9
9/30/2018
Name change
Request info...
99
Cerberus Capital Management
$50.0
6/30/2018
To acquire Subsea Communications
Request info...
100
Thornburg Asset Management
$49.4
4/3/2018
Request info...
101
Robert W Baird & Co
$46.0
9/30/2018
I recommend the Cornelius, NC office team
Request info...
102
Fortress
$41.4
6/30/2018
Purchased by Softbank
Request info...
103
Gabelli Investors
$39.6
9/30/2018
Reports record Q2 earnings
Request info...
104
Och-Ziff
$38.0
9/1/2018
Request info...
105
Pacific Global Asset Management
$36.2
7/17/2018
Part of Pacific Life
Request info...
106
Matthews Asia Funds
$33.8
7/31/2018
Request info...
107
Brown Brothers Harriman
$31.4
9/30/2018
To acquire part of Strategic Logistics
Request info...
108
AGF Management Limited
$29.2
6/30/2018
McCredie to CEO
Request info...
109
Davis Select Advisers
$26.8
3/31/2018
Request info...
110
Manning & Napier
$23.1
9/30/2018
Request info...
111
Reams Asset Mgmt
$20.6
9/30/2018
Purchased by Raymond James
Request info...
112
Sterne Agee (SA Stone)
$20.0
3/31/2018
Outstanding Kannapolis/Cornelius Team
Request info...
113
Glenmede Investment Management
$18.1
6/30/2018
Request info...
114
Touchstone Investments
$18.0
3/31/2018
Buying Sentinel's assets
Request info...
115
Royce Funds
$17.4
12/31/2017
Request info...
116
Impax Asset Group
$15.2
6/30/2018
Request info...
117
Dyal Capital Partners
$14.0
9/30/2018
Owned by Neuberger Berman
Request info...
118
Mercer Advisors
$12.0
3/31/2018
Expands in Southeast with acquisitions
Request info...
119
Avenue Capital Management
$10.1
9/30/2018
Considering purchase of Arcil
Request info...
120
Kelso & Company
$9.3
4/26/2018
To buy majority interest in Newport Group
Request info...
121
Ariel Investments
$8.9
8/10/2018
Request info...
122
FIS Group
$5.6
4/30/2018
To purchase "equal sized" Piedmont Investment Advisors
Request info...
123
Emerald
$5.6
9/30/2018
Request info...
124
Tricon
$5.6
9/30/2018
Request info...
125
New Star Financial
$4.7
9/30/2018
Request info...
126
Saturna Capital
$3.2
3/31/2018
Request info...
127
Tweedy Browne Co
$3.2
6/30/2018
Request info...
128
Westchester Capital
$2.8
9/5/2018
Request info...
129
Z Capital Group
$2.3
7/9/2018
Kirschbaum as new COO
Request info...
130
Heartland Advisors
$1.7
3/19/2018
Request info...
131
Cornerstone Capital Group
$1.0
3/31/2018
Supports climate related disclosures
Request info...
132
Lafayette Investments
$0.4
3/26/2018
New SEC complaint on 9/2018
Request info...
- - Click for All Companies >>>
Request info...
Other developments
Nuveen Investments
(purchased by TIAA)
Aston Funds
(purchased by AMG)
RS Investments
(purchased by Victory Cap)
Calvert Funds
(purchased by Eaton Vance)
Pioneer Investments
(purchased by Amundi)
Estancia
(purchased by Vitrus)
Reams Asset Mgmt
(purchased by Raymond James)
Scout Investments
(purchased by Raymond James)
Easy | Simple | Efficient
Still –  the #1 ranked Mutual Fund Directory for the past five years in Google, Bing, Yahoo, and now #1 in mobile. Thanks!
Select from the Mutual Fund Company list below
Select as many as you wish | You choose how you want to be contacted | by mail – phone – or email
 How it works
Click on as many of the "logos" or "request info…" buttons  as you wish. (free)
 You choose how you want to be contacted. Literature by mail | email | phone contact.
Then repeat to select the additional companies you want on your short list. That's it.
Why Is This Investing Site Important?
We help Mutual Fund Investors
Smart Investors diversify their portfolios
Savvy Investors diversify their mutual fund companies
Wise & Efficient Investors use two or three investment companies at one time and upgrade one every year or so. Just like an NFL roster, you keep upgrading your investment teams. Research the top 100 mutual fund companies with just a few clicks and  (scroll down for the full directory) See the 9-minute video for the details.
Our Investor Tip/Recommendation:  Consider using two or three investment companies all the time. We show you how and make it easier for you.
This data is from press releases and web news. It is incumbent on investors to look at many sources of information before making any decisions.
Investment Company Data Updated: 11/1/18
Other Reasons to Diversify to Multiple Companies
You diversify your portfolio already to reduce risk. So in times of uncertainty like these, why not diversify your holding into another mutual fund company or two? Unless you are 100% satisfied with your mutual fund provider or are related to your broker, it makes sense to have a secondary mutual fund provider. Why?
If your favorite broker leaves, the trusted and accurate investment advice drops noticeably all of the sudden or the level of customer service drops, you want to have one or two secondary companies already in place to move your money to maximize your return and safety.
Make your companies compete so you win. I think it's better to pit two or three companies against each other. Let them know you are doing it. Then at the end of the year, let them all know the results. The competition will make them work harder for you. The ones that don't work hard will speak volumes. Having a company you are paying that is not working as hard as possible for you is not a company you want to trust with your financial life and future lifestyle.
The profit margins in the mutual fund industry are large. Many companies out there are hungry for new business, and you can get some deals. After all, it's about increasing your wealth to protect your lifestyle and the security of your family.
Finally, hopefully, there will never be a Berny Madoff situation, but are you willing to bet your and your family's financial life on that? It only takes one or two very smart bad apples behind the scenes to ruin people's lives forever. Another reason to diversify.
See the 10-minute video above for more details
Actionable Tips on How to Manage Your Investmentt Companies
10-minutes
Perfect for New Investors or reminders for seasoned traders
The Private Investor Issue
Why? | Currently, how do you know you have the most productive investment company for your situation?
The Answer | The truth is you don't know | It is impossible | You don't know what you don't know | The only way you will know is adding an investment company or two to compare or benchmark
That is the reason for this free website | Still ranked #1 in the world by Google as of 11/1/18
"I have been there | Don't make the same retirement affecting expensive mistake" – Mike Dunn
https://www.youtube.com/watch?v=pzqNT-GmXjg
(10-minute video but worth it)
Our Investor Value Proposition
Investing Strategy Tip – Recommend using 2 or 3 mutual fund companies at any one time to create competition for your investing business  – Could be a smart investing business move for many
Lead, follow or get out of the way. Drop the underperforming company and keep upgrading your investment partners over time – That is just good business.
Use this site to help you gather "investing company information" with just a few clicks (This is NOT for an individual stock or investing information – that is your new professional investment advisor's team's job.)
See the 10-minutes tips video above for more details. Full of helpful success tips.
Why Mutual Funds?
Like in Vegas, you and most people can hit it big now and then. However, the Fund Managers have such an advantage in information, key contacts and vast resources over
individual investors
it's not even close.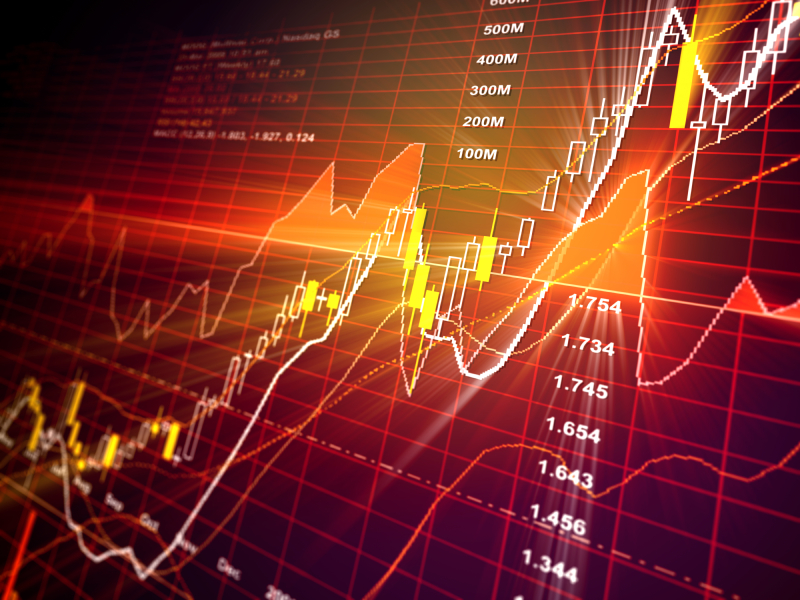 Also, like in Vegas, your best odds are 48.5%. In other words, Since they are not even 50%, you lose over time and the house always wins. Mutual Funds even the playing field for the individual investor in two ways: 1.
They spread your micro-economic risk by spreading your investment over many stocks so if one tanks your overall investment is not devastated and
2. You let the Fund Manager work for you instead of against you
. This greatly simplifies your job as an individual investor. Now you only have to pick the segment of the global economy that you think will be improving then your mutual fund company, and the fund to meet your goals. So you need to decide if the growth areas will be:
Small Cap, Mid Cap, Large Cap, Bonds, Far East, Pacific Rim, China, Europe, South America, Hi-Tech, High Beta, Utilities, High-Grade Investment Bonds, Junk Bonds, …….
And what mix of each? You don't need to be keeping tabs on the latest lawsuit of XYZ's consumer division or another company's inventory level. Let the Fund Managers do that part. They can do it better than you.
That's the benefit of investing in mutual fund companies.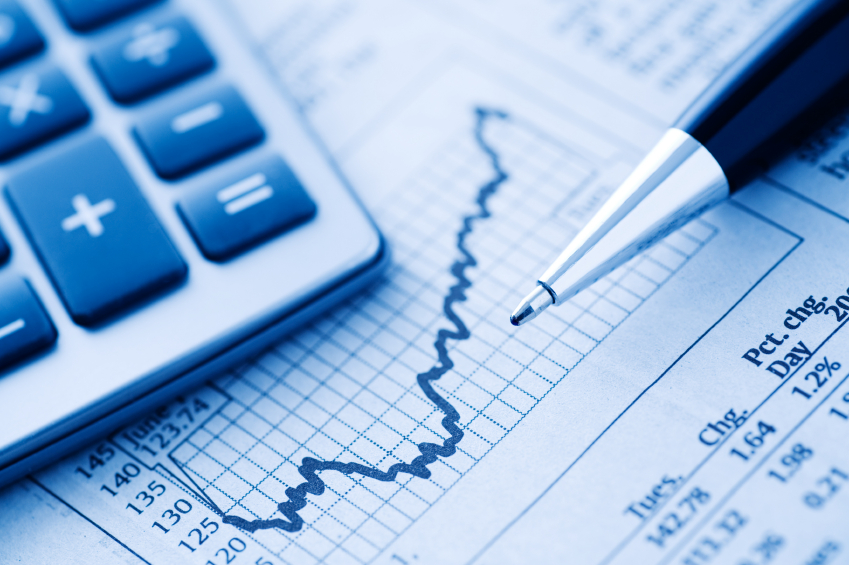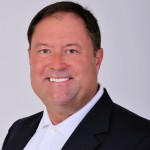 President | Author | Thought Leader | Investor | SEO Expert | Cost Justification Expert | IT Seller Extraordinaire Mogul Skier | Tennis Player | Hiker | Golf Ball Chaser Follow Mike Dunn on twitter for the latest updates in the mutual fund industry at "@mutualfundmike".
Contact Us
If you have any questions or comments, feel free to mike@mutualfundmarketingservices.com by email, or in writing to the following address:
Mutual Fund Marketing Services.com, LLC 18708 Nautical Drive, Ste 301, Cornelius, NC 28031 | 704-408-8050

The financial data is updated quarterly since 2011
The economic and financial blogs will be coming out weekly.
Be on the look out for my new video blogs.
We are different. This website tries to stay non-political as far as macro-economic news allows.

Click the logo above to go to our sister website.
Some information is the same but some is different.
This site is where the really smart people go for their economic and financial information.
Like MutualFundDirectory.org, FemaleInvestor101.com tries to stay non-political. Refreshing.We both need a break
* Note: Best efforts were used to provide you with accurate and the most recent information. The sources were company press releases and other web-based information. Conflicting company or unclear information was omitted including entire company information for the sake of accuracy. Hence this list is currently not 100% complete.  Investors, please use your due diligence from all sources before making a financial decision including reading any prospectuses. Any Securities Company PR updates, corrections, additions or advertising requests can be sent to mike@mutualfundmarketingservices.com.This site promotes and encourages FINRA compliance. All FINRA requirements are solely the responsibility of the Securities Company and their FINRA officer and not the Webmaster of this site or MFMS.
Mutual Fund Marketing Services, LLC – Copyright 2011, 2012, 2013, 2014, 2015, 2016, 2017, 2018, 2019 – all rights reserved.
We comply with FINRA regulations | We comply with SEC rules
This website adheres to US Securities and Exchange Commission – Section 202(a)(11)(A)-(E)
Contact Mike Dunn | mike@mutualfundmarketingservices.com | 704-408-8050 with questions or website issues
 We love our friends at the FTC. We have scoured our this site to make sure we are in compliance with the letter and the spirit of the law.