Mutual Fund Companies ranked by Assets Under Management (AUM).
Mutual Fund Company Data updated on

3/8/2022
Give me feedback on the new table format:

[email protected]

. This will help mobile users per Google.
I will add a PDF download this weekend so you can choose your format. Always free.
Get info by clicking the Logo or Request info button for the request form.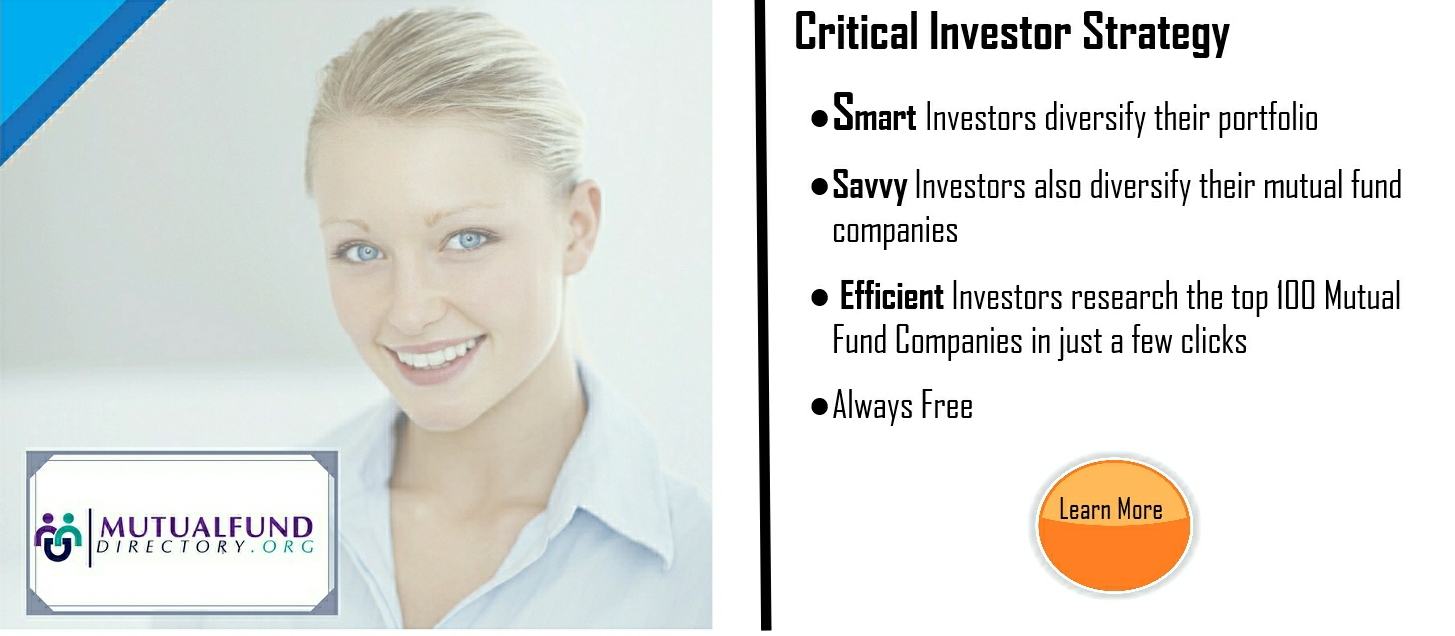 (Still the #1 ranked Mutual Fund Directory website per Google, Mobile, Bing, and Yahoo – 2014 – 3/6/2022)
Note: Covid-19 Public Relations press releases were not used below. Every company has a public relations post. Though nice and required, those have no benefit to your analysis of the companies.
Ranked by
AUM
on 3/7/22
Company Name
AUM (in Billions)
Date
News
Click to get
Company
Info
1
BlackRock Funds
$10,010.00
12/31/2021
First investment company to break the 10 trillion AUM ceiling. Takes an Evergrand loss.
Request info...
2
Vanguard
$8,100.00
10/1/2021
Working managing future lower commission business model.
Request info...
3
Charles Schwab
$7,980.00
10/3/2021
Schwab Charitable Donors Gave $4.4 Billion to Charity Through 945,000 Grants In 2021 - 1/20/22
Request info...
4
JP Morgan
$7,110.00
12/31/2021
AUM up 15%. SEC fine of $125 million for widespread record keeping violations. 12/17/21.
Request info...
5
BarclayHedge
$4,534.00
9/30/2021
12/23/21 - FINRA fine of $125 million. "CEO resigns amid Epstein scandal inquiry," per NYT - 11/1/21.
Request info...
6
Fidelity Investments
$4,200.00
12/31/2021
Starts a bitcon ETF in Germany as a test. SEC has new reguations on bitcon ETFs.
Request info...
7
State Street Global Advisors
$4,140.00
9/30/2021
State Street Partners with Black-Owned Businesses to Underwrite $1.5 Billion of Senior Unsecured Debt
Request info...
8
Capital Group
$2,700.00
12/31/2021
Capital Group Launches Its First Active ETFs on New York Stock Exchange
Request info...
9
BNY Mellon (Dreyfus)
$2,400.00
12/31/2021
Mellon uses Chainalysis' blockchain technology to monitor suspicous crypto transactions
Request info...
10
Amundi Asset Mgmt
$2,260.00
12/31/2021
Amundi, just complted the Lyxor purchse for $894 million USD. Lyxor is one of the key players in the ETF market in Europe
Request info...
11
PIMCO/Allianz
$2,200.00
12/31/2021
PIMCO to give $1 million annually for Future Leaders Scholarship
Request info...
12
Legal & General Investments
$1,835.00
6/30/2021
Legal & General agrees c.£11m buyout with Cornish Mutual Assurance Company Limited Staff Pension Scheme
Request info...
13
Northern Trust
$1,620.00
12/31/2021
Northern Trust Asset Management Quant Head Michael Hunstad to Lead Newly Combined Equity Team
Request info...
14
Invesco
$1,610.90
12/31/2021
Starts a bitcon ETF. SEC has new reguations on bitcon ETFs.
Request info...
15
Morgan Stanley
$1,600.00
12/31/2021
Morgan Stanley's subidiary, Eaton Vance, to purchase Water Oak.
Request info...
16
Franklin Templeton
$1,578.10
12/31/2021
Franklin Templeton's Voice of the American Worker Study Indicates Employees are Re-evaluating What They Want from Their Employers
Request info...
17
T Rowe Price
$1,578.00
12/31/2021
6.6% drop in AUM in January 2022. Is this a T. Rowe Price issue or a global issue?
Request info...
18
Prudential Investments
$1,500.00
12/31/2021
AUM down $200 Billion or 12%.
Request info...
19
Nuveen (TIAA)
$1,375.00
12/31/2021
Nuveen Real Estate's Asia Pacific Cities strategy acquires a 50% interest in One George Street, Singapore in joint venture for US $472 million
Request info...
20
Natixis Global Associates
$1,360.20
12/31/2021
Natixis Investment Managers to Sell its Block of Fiera Capital Shares - 1/12/22
Request info...


21
LPL Financial
$1,206.00
12/31/2021
12/20/21 - $982,354 FINRA fine.
Request info...
22
UBS
$1,200.00
9/30/2021
12/20/21 - FINRA fine of $4,059,652.
Request info...
23
Insight Investors
$1,147.00
12/31/2021
Request info...
24
DWS | Deutsche Asset Management
$1,014.00
12/31/2021
9/10/21 - Censored and fined $800,000 by FINRA. However, no fines after this one which is news worthy based on the history of the past few years.
Request info...
25
Wellington Management
$1,000.00
12/31/2021
Wellington Management enters Singapore retail segment with launch of four new investment funds
Request info...
26
BofA Merrill Lynch
$1,000.00
12/31/2021
12/20/21 - FINRA fine of $950k. Plus another $1.2 million on the same day but a different violation. 10/4/21 - $1.5 million fine from FINRA
27
AXA
$969.50
12/31/2021
AXA has completed the sale of its insurance operations* in Singapore
Request info...
28
The Blackstone Group
$881.00
12/31/2021
Bluerock Residential Growth REIT To Be Acquired By Affiliates of Blackstone Real Estate In $3.6 Billion Transaction
Request info...
29
Manulife Asset Mgmt
$826.00
9/30/2021
To buy minority interest in Arch Capital.
Request info...
30
Affiliated Managers Group (AMG)
$814.00
12/31/2021
AMG and Leda Braga Increase Investment in Systematica
Request info...
31
AllianceBernstein
$779.00
9/30/2021
Compiled a list of nonprofit organizations on our employee giving platform that are focused on providing aid and relief to the people of Ukraine
Request info...
32
Pictet
$767.00
12/31/2021
Collardi out after money laundering scandal.
Request info...
33
Columbia Threadneedle
$745.00
12/31/2021
Columbia Threadneedle Investments Confirms Completion of the Acquisition of BMO's EMEA Asset Management Business
Request info...
34
"ABDN" |Standard Life Aberdeen
$716.90
12/31/2021
Rebranding to "ABDN."
Request info...
35
Principal Financial Group
$714.00
2/17/2022
Kintsugi Raises $20M Series A from Insight Partners, Works Towards New Standard for Mental Healthcare
36
Geode Capital Management
$682.10
12/31/2021
Huge losses on derivative trades forced Geode to close down its hedge-fund business.
Request info...
37
Dimensional Fund Advisors
$679.00
12/31/2021
Dimensional's David Booth is working on plan to cut fees on 50 funds. Moving East Coast HQ to Charlotte.
Request info...
38
MetLife
$669.00
12/31/2021
METLIFE INVESTMENT MANAGEMENT PROVIDES FINANCING FOR $625 MILLION TIMBERLAND TRANSACTION
Request info...
39
Federated Hermes (was Federated Investors)
$668.90
12/31/2021
Purchased Hermes and rebranded to Federated Hermes
Request info...
40
MFS Investment Management
$657.10
1/31/2022
Owned by Sun Life Financial
Request info...
41
New York Life/Mainstay
$650.00
12/31/2021
10/25/21 - 63,347 in restitution and a $200,000 FINRA fine.
Request info...
42
Brookfield Asset Management
$650.00
9/3/2021
May divest its asset management business.
Request info...
43
AllSpring Global Investments (Wells)
$575.00
12/31/2021
Well Fargo Advisors is rebranding/sell to become AllSpring. Gillard purchased Wells Advisors for $1.2 Billion. 12/6/21 - Wells FINRA fine of $2,250,000 for lax AML record keeping compliance. Other fines were waived due to "extraordinary cooperation by Wells." Someone at Wells Advisors deserves a bonus for avoiding a bigger fine.
Request info...
44
Nomura Asset Management
$570.00
12/31/2021
3/1/22 - Annoucnes management changes and new board of directors
Request info...
45
Julius Baer Securities
$525.70
12/31/2021
Profits are up.
Request info...
46
Edward Jones
$510.80
12/31/2021
Edward Jones Surpasses $30 Million Goal to Advance Alzheimer's Research
Request info...
47
Apollo Management
$498.00
12/31/2021
Apollo Funds Complete the Acquisition of The Venetian Resort Las Vegas and Venetian Expo Operating Companies
Request info...
48
Credit Sussie
$487.00
3/31/2021
10/19/21 SEC fine of $475 million
Request info...
49
RBC Global Wealth (CAN)
$486.00
12/31/2021
12/15/21 - FINRA fine and restitution of $1,006,155. 12/29/21 - another FINRA fine of $2.6 million.
Request info...
50
BNP Paribas
$483.00
12/31/2021
BNP Paribas and Deutsche Bank complete the transfer of Global Prime Finance & Electronic Equities to BNP Paribas
Request info...
51
KKR
$471.00
2/8/2022
KKR COMPLETES ACQUISITION OF LEADING SOFTWARE PROVIDER YAYOI - 3/1/22
Request info...
52
Aegon
$465.90
12/31/2021
Aegon has completed the share buyback program
Request info...
53
Ameriprise Financial
$460.90
12/31/2021
Ameriprise employee charged for alleged crypto scheme by SEC
Request info...
54
Neuberger Berman
$460.00
12/31/2021
AUM up 5% in 2021 Q4
Request info...
55
AVIVA Investors
$441.80
12/31/2021
Aviva Investors acquires Hoxton office for Climate Transition Real Assets Fund
Request info...
56
Janus Henderson Group
$432.00
2/3/2022
3% AUM increase in 2021 Q4
Request info...
57
Barings
$387.00
12/31/2021
Barings Real Estate Debt Closes More Than €1 Billion of Deals in 2021
Request info...
58
Loomis Sayles & Co
$363.00
12/31/2021
LOOMIS SAYLES JOINS CLIMATE ACTION 100+
Request info...
59
Mercer Advisors
$362.00
5/31/2021
On an aquisition buying spree. I've lost track.
Request info...
60
Frank Russell Investments
$340.80
12/31/2021
Nonprofits Tackle Climate Change, Focusing on "E" in ESG. Announces many green and climate ETFs.
Request info...
61
NISA Investment Advisors
$334.00
12/31/2021
Stephen Davis joins as Sr. Economic Strategist.
Request info...
62
Carlyle Group
$301.00
12/31/2021
Carlyle invests in large battery project in New York
Request info...
63
SEI Investments
$300.00
3/30/2021
SEI Partners with Maybank Group to Expand Investment Access for Malaysian Investors
Request info...
64
Swiss Life Asset Mgmt
$291.70
12/31/2021
Profits were up 2021.
Request info...
65
Southeastern Asset Management
$276.20
12/31/2021
AUM is the total of Southestern and its subsideraries.
Request info...
66
Lazard Mgmt. Group
$273.70
12/31/2021
EMILIO MAHUAD JOINS LAZARD AS CEO, FINANCIAL ADVISORY, MEXICO
Request info...
67
BMO Global Asset Group
$273.00
9/30/2021
Ameriprise Financial to Acquire BMO's EMEA Asset Management Business
Request info...
68
Voya (ING)
$268.00
12/31/2021
Voya may sell it 1,000 person independent broker network to Cetera Financial.
Request info...
69
TCW Group
$264.00
12/31/2021
TCW's Investment Chief and CEO Set Departures After Employees Threaten to Quit per WSJ.
Request info...
70
Edelman Financial Engines
$260.00
8/16/2021
Ric Edelman sold minority stock investment to Warburg Pines.
Request info...
71
Raymond James
$242.00
6/30/2021
Purchased Freedom Street Partners in Monroe, NC. (A high growth Charlotte suburb)
Request info...
72
Goldman Sachs Asset Management
$232.00
9/30/2021
Goldman Sachs Asset Management Forms Healthcare Advisory Council
Request info...
73
Collage (Robert W Baird & Co)
$231.00
9/30/2021
Baird Capital Rebrands as Collage. FINRA fined Robert W Baird $150,000
Request info...
74
American Century Investments
$218.00
3/11/2021
Escalating Conflict Has Market and Portfolio Impacts
Request info...
75
Conning
$215.00
12/31/2021
New Conning Survey Shows a Significant Jump in ESG Investing Engagement Among U.S. Insurers
Request info...
76
Lord Abbett & Co
$210.10
9/30/2021
Climate Report Is a Call to Action
Request info...
77
IGM Financial
$210.00
12/31/2021
IGM FINANCIAL ANNOUNCES UPCOMING LEADERSHIP CHANGES THAT DELIVER STRATEGIC CONTINUITY AND SUCCESSION (five listed)
Request info...
78
Clearbridge Inestments
$208.30
12/31/2021
Owned by Franklin Tempelton
Request info...
79
Fisher Investments
$208.00
12/31/2021
This Is a Classic Correction, Not a Bear Market, Russia Aside
Request info...
80
Putnam Investments
$196.00
12/31/2021
Oil prices may correct after sanctions-related spike
Request info...
81
US Bancorp
$192.00
12/31/2021
U.S. Bancorp to Acquire MUFG Union Bank.
Request info...
82
Virtus Investment Partners
$187.20
12/31/2021
Virtus Investment Partners and AllianzGI announce US strategic partnership
Request info...
83
Victory Capital
$183.00
12/31/2021
Victory Capital Closes Acquisition of WestEnd Advisors
Request info...
84
Artisan Partners Financial
$174.80
12/31/2021
Jay Warner Named Portfolio Manager on Artisan Partners Growth Team
Request info...
85
OakTree
$166.00
12/31/2021
Oaktree Closes Real Estate Debt Fund III at $3 Billion
Request info...
86
AQR Capital
$165.00
12/1/2021
Best LBGTQ place to work
87
CVC Partners
$165.00
9/30/2021
CVC Asia V agrees acquisition of Affin Hwang AM
Request info...
88
The Hartford
$157.90
12/31/2021
The Hartford Ranks No. 1 In Customer Satisfaction In J.D. Power 2022 U.S. Property Claims Satisfaction Study
Request info...
89
Quilter (was Old Mutual)
$151.00
12/31/2021
Quilter to sell the life insurance division for $555.7 million.
Request info...
90
PineBridge Investments
$148.70
12/31/2021
PineBridge Investments Hires William Corson as Global Chief Compliance Officer
Request info...
91
MAN Group
$146.80
12/31/2021
Man AHL receives approval for QFII license in China
Request info...
92
Doubleline Capital
$134.00
12/31/2021
Jeffrey Gundlach has become the face of Doubleline.
Request info...
93
Harris Associates
$123.80
12/31/2021
Owned by Natixis. AUM is slightly down.
Request info...
94
Cetera Financial Group
$120.00
12/31/2021
Voya may sell it 1,000 person independent broker network to Cetera Financial.
Request info...
95
Stifel Financial Corp
$117.80
11/9/2021
STIFEL ANNOUNCES ALLIANCE WITH LFE CAPITAL
Request info...
96
BrightSphere
$117.00
12/31/2021
BrightSphere completes sale of Affiliate Campbell Global
Request info...
97
First Eagle
$110.00
12/31/2021
First Eagle completes the THL Credit purchase
Request info...
98
LSV Asset Management
$109.00
12/31/2021
Behavioral Finance & bottoms up approach
Request info...
99
TPG Capital
$109.00
12/6/2021
SEC filing on 12/16/21 to go public.
Request info...
100
Empower
$106.00
12/31/2021
Empower rebrands to Bolster - 2/1/22
Request info...
101
Fortress Investment Group
$102.00
12/31/2021
Japan based, Softbank my divest in Fortress Invesment Group.
Request info...
102
Bridgewater Associates
$100.00
12/31/2021
Ray Dalio is starting a new China fund.
Request info...
103
Robinhood Financial
$98.00
12/31/2021
Even after all the FINRA and SEC fines, AUM is up 33% in 2021.
Request info...
104
Blue Owl
$94.50
12/31/2021
Stunning 25% increase in 2021 Q4. Dyal and Owl Rock formed Blue Owl.
Request info...
105
Rathbone Brothers
$90.20
12/31/2021
Rathbones completes acquisition of Saunderson House
Request info...
106
Transamerica
$89.00
4/1/2021
Transamerica Bolsters Pooled Retirement Plan Offerings with the Acquisition of TAG Resources, LLC - 3/1/22
Request info...
107
Dodge & Cox
$88.00
6/30/2021
Dodge & Cox Investment Leadership & Committee Changes
Request info...
108
Sterling Capital
$86.00
12/31/2021
Truist CFO is to present at the RBC Capitial market conference. Owned by BB&T/Sun Trust now rebranded as Turist. Based in Charlotte.
Request info...
109
Hines
$83.60
6/30/2021
Laura Hines-Pierce Promoted to Co-CEO of Hines
Request info...
110
William Blair Funds
$79.00
12/31/2021
Brent Gledhill was elected as William Blair's chief executive officer
Request info...
111
Fort Washington Advisors
$78.30
12/31/2021
Owned by Western Southern
Request info...
112
GAM Investors
$74.20
12/31/2021
AUM drop in Q4.
Request info...
113
Eaton Vance Distributors
$71.00
12/31/2021
To purchase Water Oak. EV is now owned by Morgan Stanley.
Request info...
114
Brown Brothers Harriman
$68.00
6/30/2021
9/7/21 - State Street to acquire BBH for $3.5 Billion in cash.
Request info...
115
Oakmark Funds
$64.00
12/31/2021
Harris Associates' and Oakmark Funds' Leadership Transition
Request info...
116
Impax Asset Group
$54.80
12/31/2021
AUM is up 7% in 2021 Q4
Request info...
117
Pzena
$52.50
12/31/2021
Steady two years of AUM increases.
Request info...
118
Causeway Capital Management
$45.00
12/31/2021
5% AUM increase in 2021 Q4
Request info...
119
Oppenheimer Funds
$43.60
9/30/2021
Nashville Tennessee Office Opening
Request info...
120
AGF Management Limited
$43.40
12/31/2021
AGF finalized an agreement with Vestmark
Request info...
121
Thornburg Asset Management
$43.40
9/30/2021
Nicholas Anderson, CFA, and Emily Leveille, CFA, join Sean Sun, CFA, as co-portfolio managers
Request info...
122
Sculptor | Och-Ziff
$41.20
12/31/2021
AUM up a billion in Q4 and good financials in Q3. Stock still fell from looming hangover from 2014 $30 million legal judgement in Africa. Rebranded from Och-Zill to "Sculptor"
Request info...
123
Ares Management
$41.20
12/31/2021
AUM up 54% in 2021.
Request info...
124
Securities America
$39.30
12/31/2021
No information available
Request info...
125
Tikhau Capital
$37.50
12/31/2021
Tikehau Capital to acquire Pall Mall building in London in partnership with Best Star Real Estate Fedaia
Request info...
126
New Mountain Capital
$35.00
1/31/2022
Purchased a major interest in the manufacturing company Covaris - 1/13/22.
Request info...
127
Citi Group
$32.90
12/31/2021
12/2/21 - FINRA fine of $375,000. Citi to exit 13 markets in Q4.
Request info...
128
Mission Square Investments
$31.00
9/30/2021
Rebranding from Vantagepoint Funds to Mission Square Investments. 9/10/21.
Request info...
129
ORIX
$26.50
12/31/2021
Robeco rebranded to ORIX. Owned by AXA
Request info...
130
Matthews Asia Funds
$23.70
1/31/2022
Need to watch Matthews Asia's exposure to small Chinese companies. High risk and high return.
Request info...
131
Reams Asset Mgmt.
$23.50
12/31/2021
Purchased by Raymond James
Request info...
132
Manning & Napier
$22.50
12/31/2021
Owned by William Manning
Request info...
133
Davis Select Advisers
$21.60
12/31/2021
Davis Advisors") provides discretionary portfolio management services, serving as investment adviser or sub-adviser for Morgan Stanley.
Request info...
134
Guggenheim Partners
$20.70
12/31/2021
Guggenheim Investments Announces Completion of the Mergers of GPM, GGM and GOF
Request info...
135
Ariel Investments
$17.40
12/31/2021
Manchester United see Ariel Investments increase stake to 13.8%
Request info...
136
Royce Funds
$16.00
12/31/2021
Now part of Franklin Templeton via Legg Mason merger.
Request info...
137
Touchstone Investments
$16.00
9/30/2021
To purchase a $7.5 Billion of AIG's portfolio. Owned by Western & Southern.
Request info...
138
Glenmede Investment Management
$13.70
12/31/2021
Linda Manfredonia takes over as the Delaware Regional Director
Request info...
139
Xponance (was FIS Group)
$12.00
4/1/2021
Rebranded to Xponance from FIS Group
Request info...
140
HSBC
$10.80
12/31/2021
Deborah P. Bailey, Melvin L. Flowers, George W. Madison and Alice D. Schroeder are the newest Board Members of HSBC North America Holdings Inc.
Request info...
141
Diffractive Managers Group
$10.10
9/30/2021
1251 Capital rebrands to Diffractive Managers Group - 11/16/21
Request info...
142
Park Avenue Securities
$7.60
12/31/2021
Steady AUM
Request info...
143
Saturna Capital
$6.00
12/31/2021
Saturna Capital wins three national awards for investor communications
Request info...
144
Emerald Mutual Funds
$5.80
12/31/2021
Merdged with 1251 Capital.
Request info...
145
Thrivent Financial
$5.30
12/31/2021
Thrivent names Carolyn Sakstrup as Chief Growth and Generosity Officer
Request info...
146
Westchester Capital
$4.50
12/31/2021
Vitrus to acquire Westchester Capital.
Request info...
147
Tweedy Browne Co
$3.90
12/31/2021
Warren Buffet's former investment firm
Request info...
148
SA Stone (was Sterne Agee)
$2.10
12/31/2021
Rebranding from Sterne Agee to "SA Stone"
Request info...
- - Click for All Companies >>>
Request info...
"=========
Directory In Billions $ =>
$106,418.90